Blog Post:
Connecticut Prosecutors Are Gone Baby Gone
CLICK HERE to learn more about the Connecticut's best civil rights law office
Connecticut Prosecutors Are Gone Baby Gone.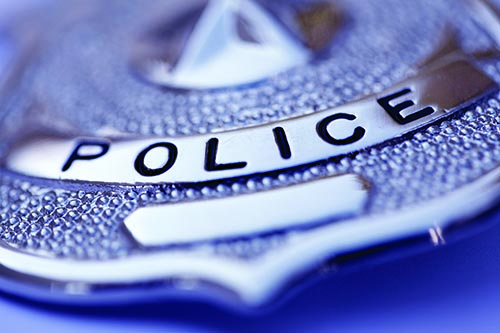 For the past several decades nearly all criminal prosecutions of consequence in Connecticut have been brought by federal prosecutors who have successfully pursued a succession of spectacular cases involving municipalities, high level politicians (including a sitting governor), police departments, and other significant cases. During this time Connecticut prosecutors, and the grand juries which act as their powerful investigative arm, have stood idly by, demonstrating little activity or interest in bringing sophisticated prosecutions of their own.
In these post Ferguson days - where the quality of criminal justice is a matter of needed public debate - it is time in Connecticut that someone acknowledges the elephant in the room; namely, where have all of Connecticut's prosecutors gone? And in addressing this question, who is it that decides whether someone should be charged with a crime anyway?
In its modern form the so-called charging decision - the decision to initiate criminal prosecution - is an executive branch responsibility invested in the hands of a public prosecutor who, in Connecticut, is appointed in secret by a Commission appointed by the Governor (unlike most states where the prosecutor is elected rather than appointed).
Historically, the charging function had its start with the grand jury, originally transported to America from England by the early colonists; the grand jury played its greatest role in the 17th and 18th centuries as a "shield" or "buffer" against unfounded or unjust prosecutors in a series of celebrated cases by refusing to "true bill" or approve unpopular political prosecutions by royal officials. In this capacity the grand jury ignored technical guilt, refusing to indict in the numerous cases (as was common in that period), where capital punishment was imposed for relatively minor offenses. Beginning in 1784, however, the Connecticut Superior Court was authorized for the first time to compel a grand jury of 18 citizens "to enquire after and present" criminal offenses, thereby affording the grand jury's modern day investigatory powers. No longer a shield, the so-called "common law" grand jury eventually evolved into its modern accusatory form distinguished by secrecy and domination by a public prosecutor. These grand juries were used to great effect through the middle of the last century in numerous celebrated cases where they returned indictments in complex financial / political crimes involving multiple defendants, such as the prosecution of the infamous "Hayes-ring" involving machine politics and graft in the City of Waterbury in the 1930's.
The power of the grand jury as a prosecutorial investigatory tool was expanded once again, this time in the middle of the last century with the institution by statute of the so-called judicial inquiry. This statute permits the Chief State's Attorney and regional State's Attorneys to apply directly for the convening of a grand jury consisting of one or more judges of the Superior Court and to compel the attendance of virtually any person or object deemed relevant to the investigation while retaining complete control over the charging decision, since grand jurors conducting a judicial inquiry are without authority to make formal accusations.
In the hands of an ardent prosecutor the judicial inquiry is a powerful sword; for this reason it has been hailed by the law enforcement establishment as an important, even necessary tool for the investigation of sophisticated complex criminal schemes when there is good reason for believing that a crime has been committed, but no apparent demonstration that it has.
Use of the judicial inquiry came to full flower in the 1970's with the creation of the Office of the Chief State's Attorney and the appointment by the Chief Justice of attorney Austin McGuigan. McGuigan was a young gun, able as well as eager to make use of this enormous prosecutorial tool. Under his watch the judicial inquiry was employed in multiple investigations, bringing about convictions in complex cases such as corruption in the New Britain Police Department involving a pay for advancement scheme and a protection racket involving mob gambling.
McGuigan's term came to a sudden end, however, with the creation of a Commission whose members were appointed by the governor, with the sole authority to hire and fire the Chief State's Attorney, previously a judicial function. With McGuigan gone a number of potentially sensational political investigations met a similar demise, such as a pending pay to play scheme involving the Department of Transportation. Since then there has been few state grand jury investigations of real significance. Instead, this job has fallen almost entirely to the federal government, where the Connecticut U.S. Attorney's Office has compiled a remarkable record of convictions in a wide range of cases - particularly prosecutions of political figures - by use of a federal grand jury with powers similar to the now dormant Connecticut grand jury.
The importance of all this is that we now have a justice system in Connecticut where there are no state prosecutors - neither the Chief State's Attorney nor the regional county State's Attorneys - initiating prosecutions of sophisticated criminal enterprises and high public figures. As a result the prosecution of offenses of this importance and difficulty has been left to the federal government. Nearly all other prosecutions of lesser importance are initiated not by prosecutors, but by local municipal police departments in connection with an arrest in the field, or by warrant after presentment to a local State's Attorney.
Why should we care about this state of affairs? The simple response is that a vast reservoir of criminal conduct of enormous pubic consequence remains untouched. The federal government is restricted in the cases it can or will prosecute, either by jurisdictional issues limiting federal ability to prosecute certain state crimes, by structural conflicts of interest such as where the offender is a federal law enforcement official, or for political reasons as in the failure to prosecute any banking institutions in the wake of the recent Wall Street crash.
Similarly, police departments are also restricted in the type of cases they can prosecute: they are unable to investigate and bring charges in sophisticated crimes due to a lack of expert staff and legal expertise, and the lack of access to a grand jury to compel testimony and evidence. More importantly, police departments have not and will Summer 2016 Advocating for the rights of citizens not bring charges of corruption against themselves because of the inherent conflict of interest. Finally, police departments are parochial bodies that operate in their self- interest or at the behest of local municipal political powers. They also work closely with the local States Attorneys office, often on a daily basis, which relies on them to make cases in less sophisticated crimes, such as street and drug crimes; as a result prosecutors are loath to antagonize their crime-fighting partners by charging them with criminal conduct.
In short, the absence in Connecticut of vigorous prosecutors employing the investigative power of a grand jury has created a default system where police departments, with all their obvious limitations, are left to assume the charging responsibility. If there is any doubt about the deficiency of such a system look to Enfield, Connecticut, where a large group of plaintiffs, that I represent, have recently brought claims alleging that a cohort of police officers have been trampling civil rights over a period of years while the Police Department turned a blind eye despite increasingly vocal critics, including officers within the department itself. When an arrest warrant application was finally submitted for one these officers, who alone was responsible for one-third of all civilian complaints, the State's Attorney for Hartford County, Gail Hardy, refused prosecution; thereby predictably declining the difficult step of taking on a local police department with close ties to her office.
[This is only one example; my office is routinely asked to investigate death cases involving alleged wrongful police shootings ) (presently two in the City of Bridgeport) none of which undergo grand jury investigation. Indeed, in the last 30 years there have been only two indictments of police officers for homicide related charges, one of which was the result of an active lobbying campaign on my part before former Waterbury State's Attorney John Connelly bravely agreed to call up a judicial inquiry).
The State's Attorney's decision in the Enfield matter is troubling, in particular because this is a case which cries out for a grand jury run by a vigorous prosecutor: a police department without transparency, allegedly involved in the cover up of police misconduct to the extent of making use of a particular police officer previously disciplined for writing false reports. Only a grand jury is equipped in these circumstances to compel the production of repressed testimony and hidden evidence necessary to establish whether probable cause exists before a crime has been committed.
As this case clearly indicates, we have a prosecutorial system that does not function, beginning with a grand jury that acts as neither a sword nor a shield. Instead of a vigorous prosecutor bravely taking on a confederacy of wrong doing we have a great vacuum with no prosecutorial warrior to fill the void.